Welcome by, everyone! Today I'm sharing a sweet card featuring some Button Cards that I topped with several fabulous trims and bobbits from Really Reasonable Ribbon. If you're not yet familiar with Really Reasonable Ribbon, I suggest you take some time to look around. Of course they carry the most VAST assortment of Ribbons, Trims, Twines, Laces, and all things lovely and spooled; but they also carry SO much more. This includes Double Head Stamens, Mulberry Flowers,

Adhesives

, Embellishments, and the list goes on and on.
I started my card with a black cardstock base and added three different random patterned paper pieces from my stash. The teal color is from Echo Park, the red polka dot is Core-dinations, and the ledger paper is a Crate Paper scrap tucked in there. All my paper edges are inked to give them a shabby touch. I was browsing on Pinterest the other day when I came across a darling Button Card by Melissa Phillips. Her sweet little button card inspired me to pull out the set she used (one of my all-time faves) which is the sweet Papertrey Ink Button Boutique Stamps & Dies. I used that same set for the two button cards, and also used PTI's Thread Cards stamps & dies for the thread spools. Around the thread spool, I wrapped a length of Solid Red Baker's Twine and tucked in a stick pin. On the button card, I added a black and white gingham button back from the 13mm Mixed Colors Flatback Gingham Covered Buttons as well as some

Miniature Mixed Pastel (teal) Sweetheart Blossoms

and a Red Sweetheart Blossom.
OK...I realize there's a lot going on here with my card, so I'll do my best to list what I can. I added an antique milk cap, a die-cut wool felt flower topped with a vintage red button that has some Natural Burlap String tucked in its center. Under that felt flower, I tucked a length of Black Licorice Baker's Twine and some bundled Natural Burlap String. I also added a wooden (friend) sentiment, I wrapped some White Crochet Lace around the thread spools, and attached a little wooden ruler. I also tucked in a Pear Shaped Safety Pin - such a cute little touch.
And then......because they're just SO cute, and because I love them SO much, and because Really Reasonable Ribbon has SO many great products to help me adorn them; I stamped several more of these darling

Button Cards

. Some of the RRR products I used to embellish these various cards include Solid Mint Baker's Twine, Cotton Candy Baker's Twine, several different styles of Natural Crochet Lace, several different colors of Double Head Stamens (yellow, pink, blue, etc.), various Miniature Sweetheart Blossoms, Pastel Magnolia Flowers, Plaid Yellow Ribbon, Covered Flatback Gingham Buttons,

Light Blue Burlap String

, a length of Danish Blue Seam Binding, Bright Pink Plaid Ribbon, a Parma Grey Open Rose, a White Mulberry Leaf, one Pink Bead Berry Spray Cluster, some washi tape, stick pins, two little (blue flower) Embellishments and of course, LOTS of vintage buttons. Like I said, no shortage of fabulous products at

Really Reasonable Ribbon

, and always the perfect item for YOUR next project!
I really do appreciate your visits, and I hope that you'll stop by again soon. Your comments mean so much to me, and I know that you really will LOVE what you find over at Really Reasonable Ribbon. Go on, and take a peek!
Karen
I'm linking up here: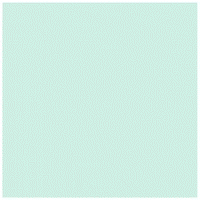 Simon Says Stamp - Wednesday Challenge Blog
- Simon Says "Something New". OK, don't laugh!! I used a lot of antique and vintage items on my projects today, BUT...I also used "something new" (or a few things, actually that are new to me) including the Magnolia Flowers, the wooden ruler, and the Pear Shaped Safety Pin. And...it's going to a new friend to help solidify a NEW friendship.
Cardz 4 Gals - Challenge #112 - Haberdashery
- My Grandmother would use this word (haberdashery) when referring to all her sewing notions. I was always intrigued by her bins of pretty buttons and spools of ribbons and trims...….or, her "Haberdashery", I guess. How fun! This card just kinda combines everything that reminds me of my Grandma Ensign's sewing room. Thanks for a fun reminiscent challenge.
Double D Challenges: Celebrating 4 Years - PUNCH
- This challenge asks us to resurrect the long-neglected punches in our craft rooms. Ah, yes, the Punch. I used my hand-held circle punch to punch the circles (little holes) in the stamped vintage spools. (I originally planned to hang a tag from one of them, but I've already got WAY too much going on here on this one poor little card. LOL By the way, CONGRATS, Dar and Diane on this endeavor!